Start your
Cradle of Human Culture

journey here
Cape Town
Cape Town is a fusion of diversity. It is a city overflowing with attractions for visitors interested in history, art, culture and a beautiful environment.
Table Mountain is one of the most iconic attractions in Cape Town. For modern African art at its finest, visit Zeitz MOCAA and the Norval Foundation. Visitors can enjoy the work of local artists at the Maboneng Township Arts Experience and view collections ranging from fossils to rock art at the Iziko South African Museum, where you can explore the exhibition "Mother Africa Welcome Home". This is a compilation of multimedia, artefacts and objects offering a deep insight into the lives of our early ancestors. See the results of some of the archaeological research conducted along the Southern Cape's coastline over the past 25 years, including replicas of the archaeological artefacts discovered at Blombos Cave.

For more information, please visit; www.capetown.travel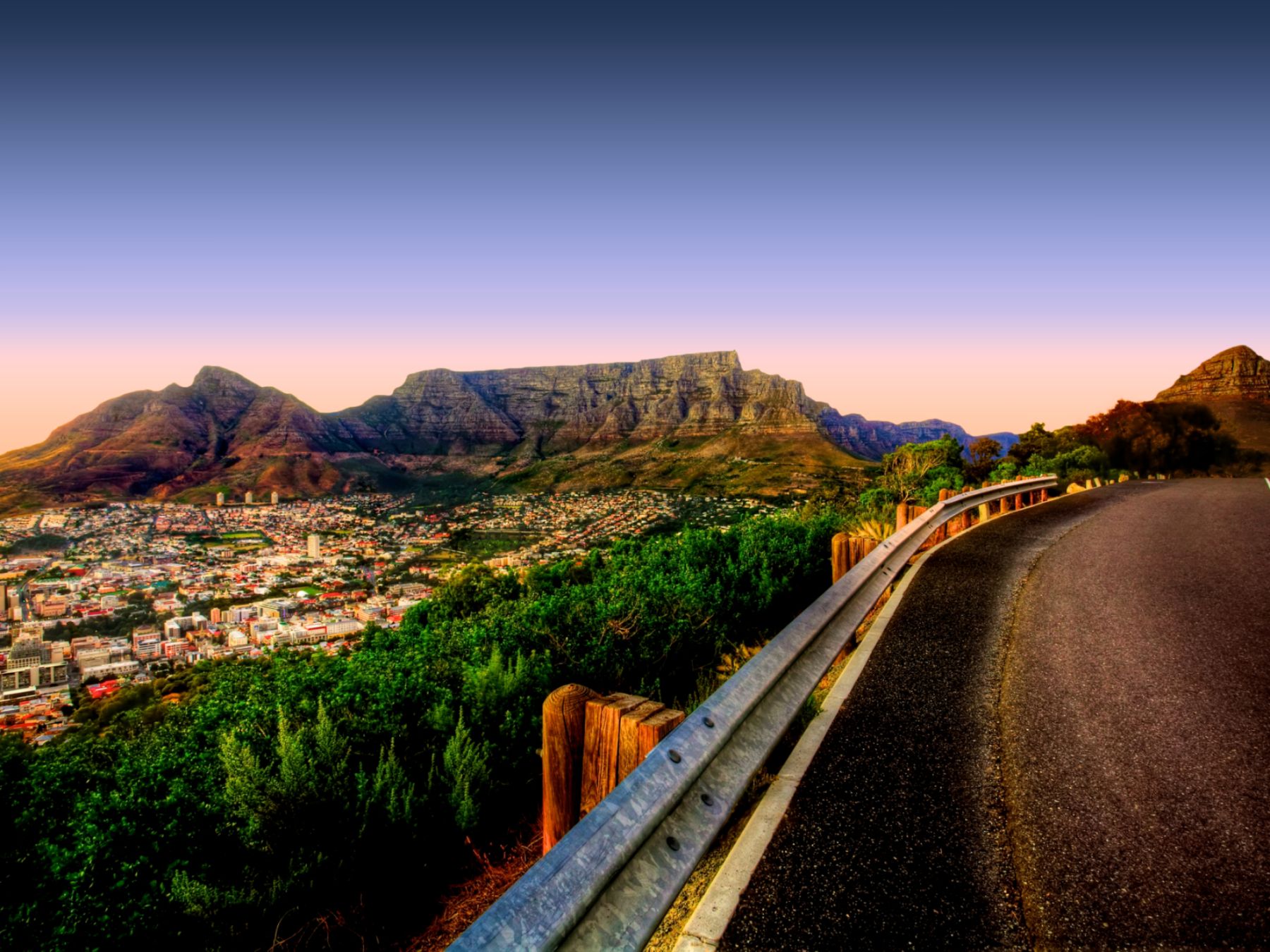 Highlights

Donald Greig
Maboneng Township Arts Experience
Bo-Kaap
Norval Foundation
Zeitz MOCAA
Art tours in communities
Iziko South African Museum
Cape Town Big six (V&A Waterfront, Cape Point, Table Mountain, Groot Constantia, Robben Island, Kirstenbosch National Botanical Garden)
The Mother City is the starting point for your Cradle of Human Culture journey. Here's a snapshot of some of the places and experiences you could include in your itinerary:
Iziko South African Museum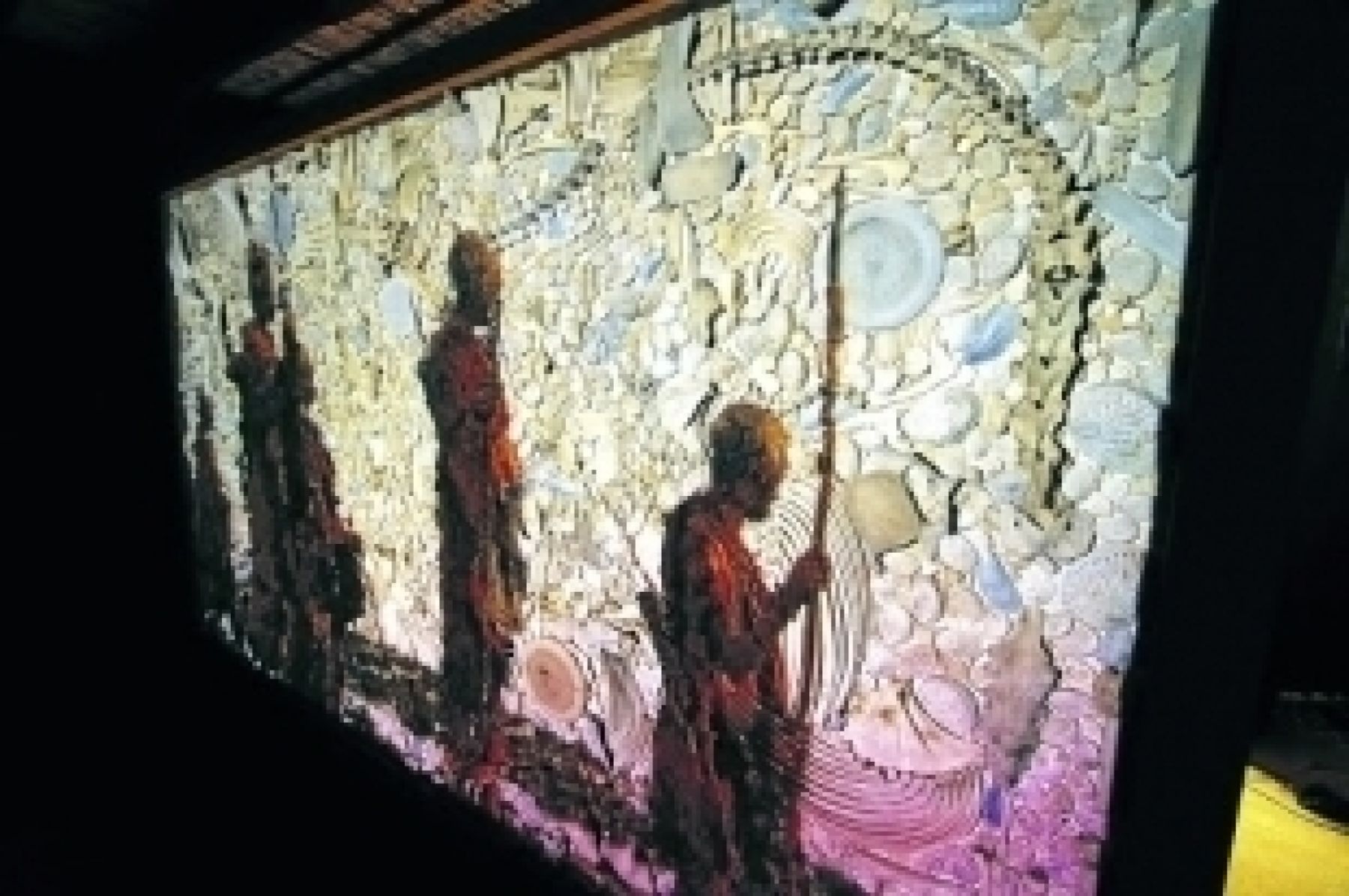 (Image: Craig Foster)
The Iziko South African Museum in Cape Town's historic Company's Gardens was founded in 1825 and has over the decades attracted millions of visitors to see its collections ranging from fossils to historical tools.
Among the many displays is a multimedia compilation of artefacts and objects offering a deep insight into the lives our early human ancestors, Homo sapiens. See the results of some of the archaeological research conducted along the southern Cape's coastline over the past 25 years, including replicas of the archaeological artefacts discovered at Blombos Cave near Stilbaai.
The museum houses more than one and a half million scientific specimens (some carefully stored), and some of the exhibits go back a mind-boggling 700-million years. There are stone tools made by our ancestors 120 000 years ago – but there are also artefacts from the last century. You will also see video material recreating the lives of early humans.
Celebrating our common ancestry, the exhibition presents compelling evidence that our ancestors originated in Africa. No visit to Cape Town is complete with a visit to this space to put our modern existence into a greater perspective.

Donald Greig Gallery and Foundry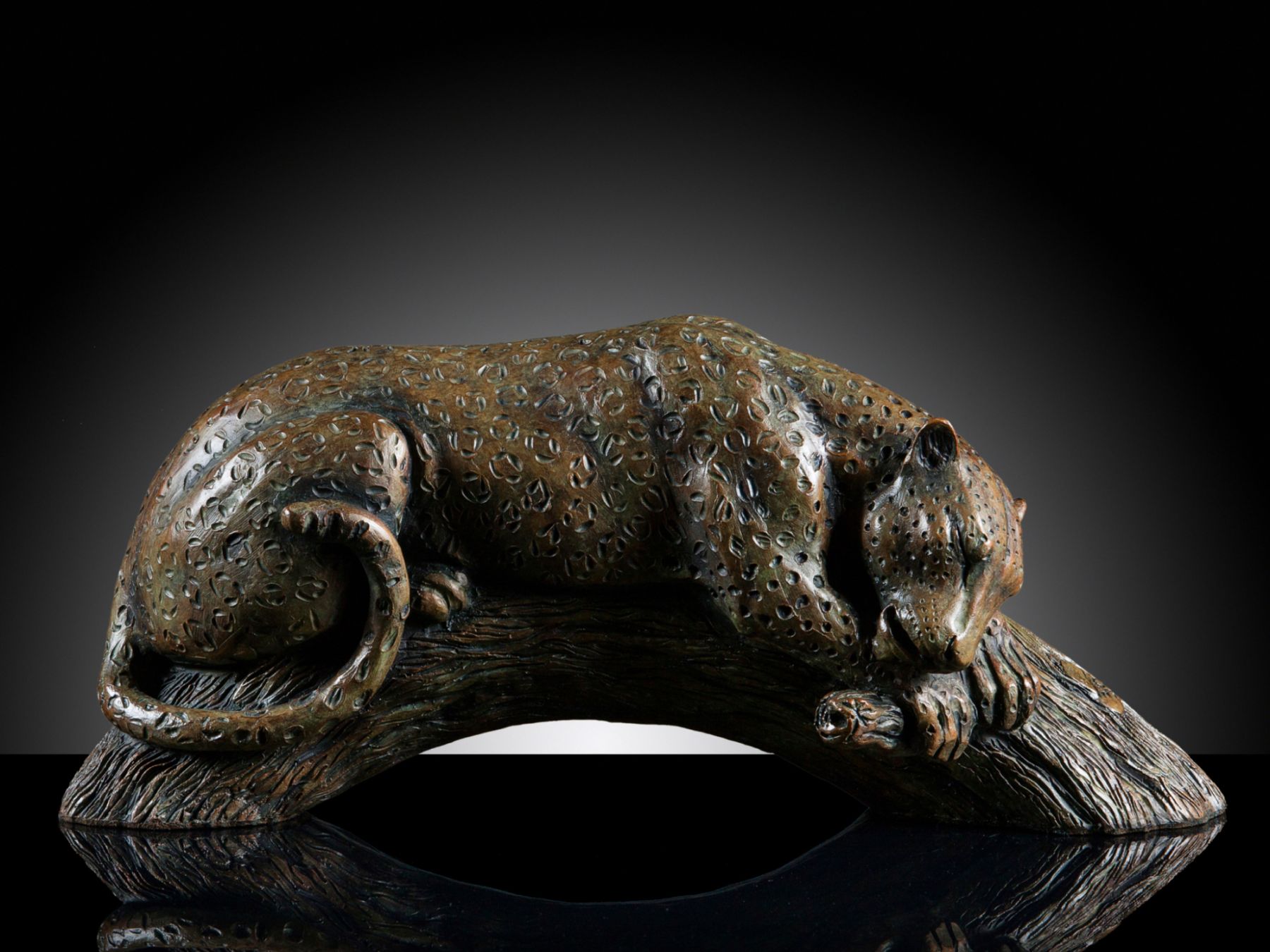 Image: Donald Greig Gallery and Foundry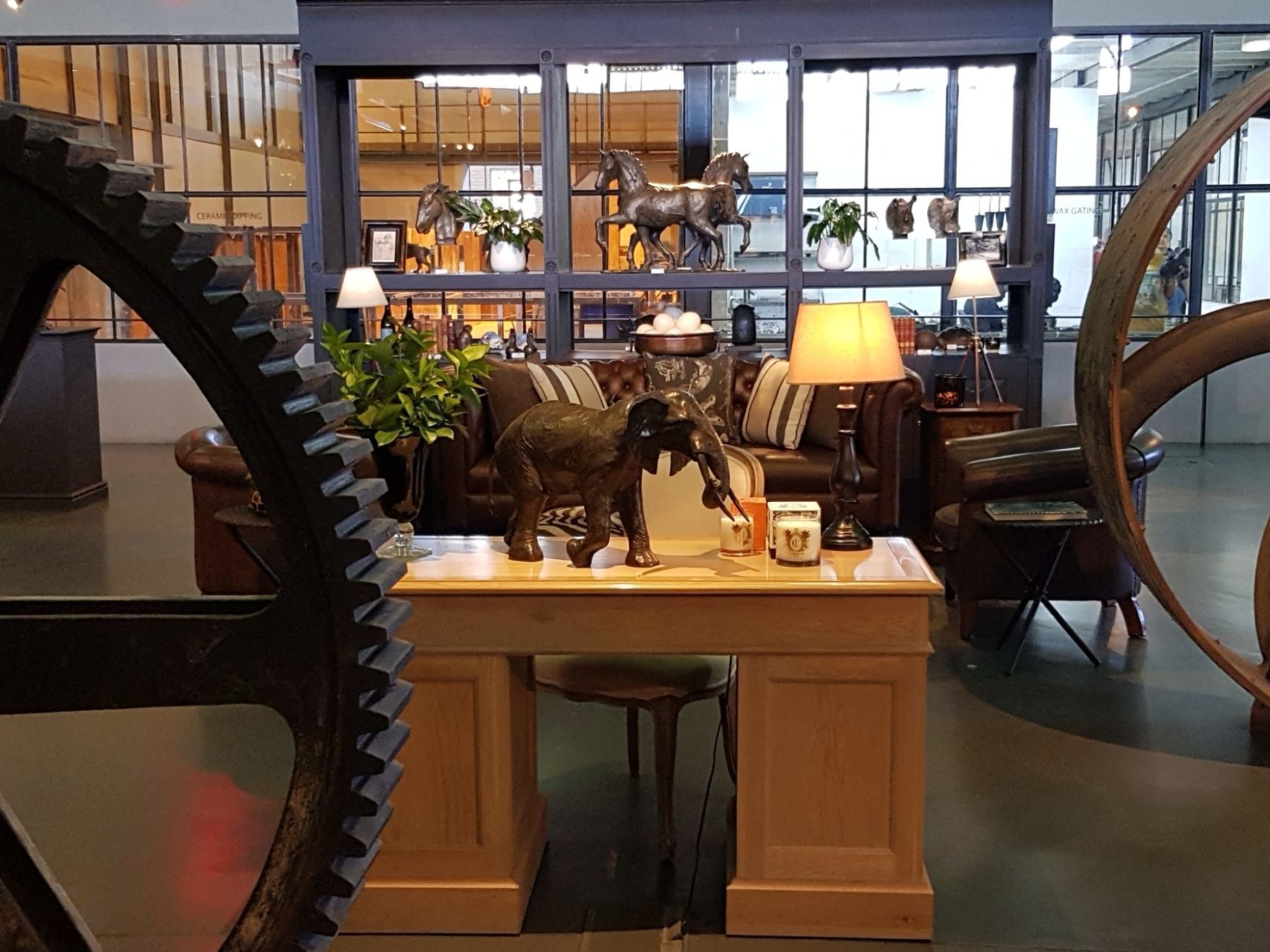 Image: Donald Greig Gallery and Foundry
Travelling along the Western Cape's Cradle of Human Culture routes, you will come across many examples of early man's moving depictions of the animals they encountered in their daily lives.
Art is one of the threads that tie our contemporary lives to those of our ancestors, and this is beautifully illustrated through the work of sculptor Donald Greig, who produces amazing bronze works capturing the spirit of Africa's wildlife and birds.
Greig's sculptures are admired and respected for the research that goes into them, and for his attention to detail. He has contributed to many local and international private and corporate collections.
Visit the Donald Greig Gallery and Foundry in the heart of Cape Town's historic harbour area at the Victoria & Alfred Waterfront. Immerse yourself in his beautiful artworks and dwell on how they fit into a wider cultural context spanning thousands of years.

Maboneng Township Arts Experience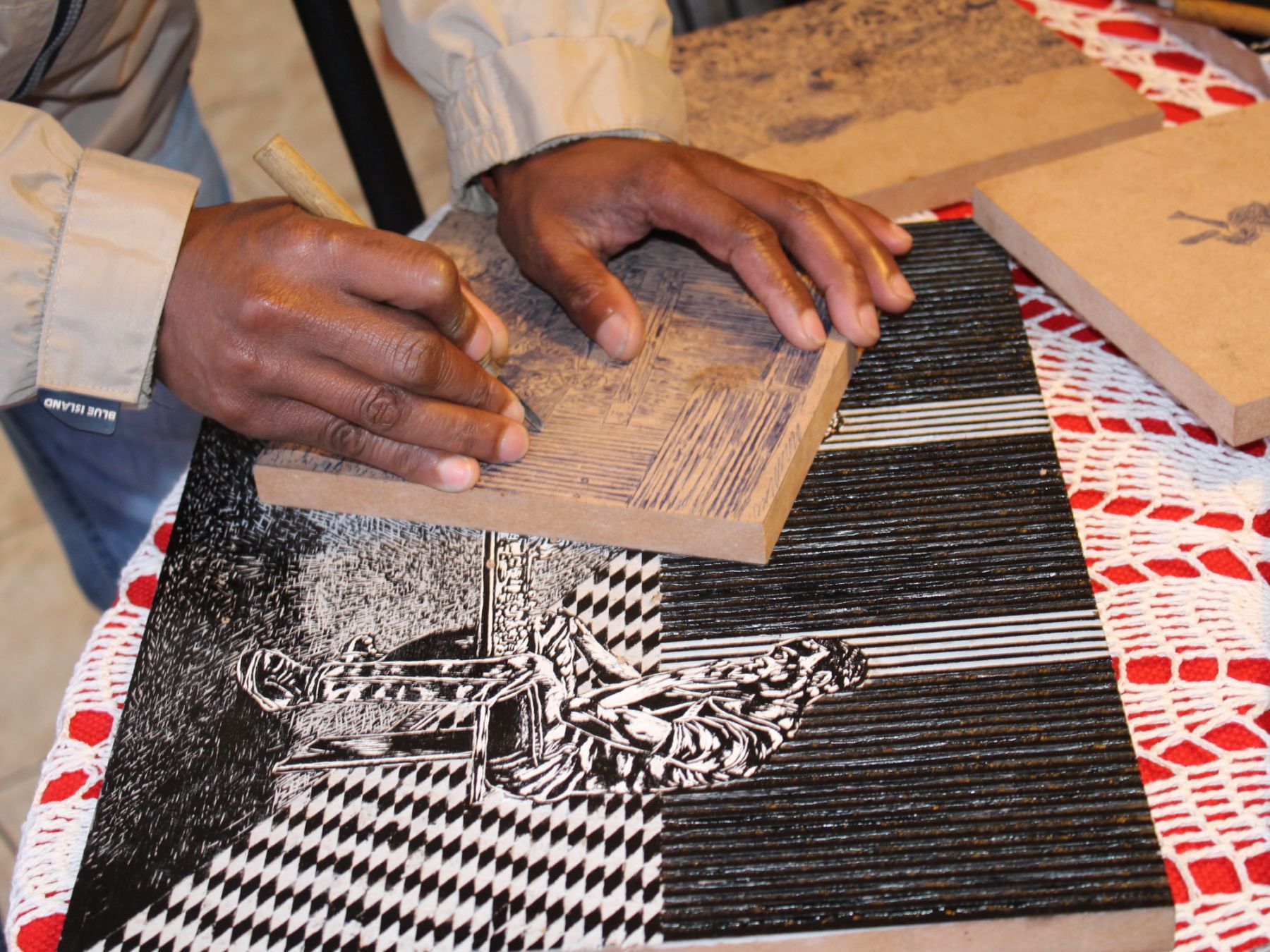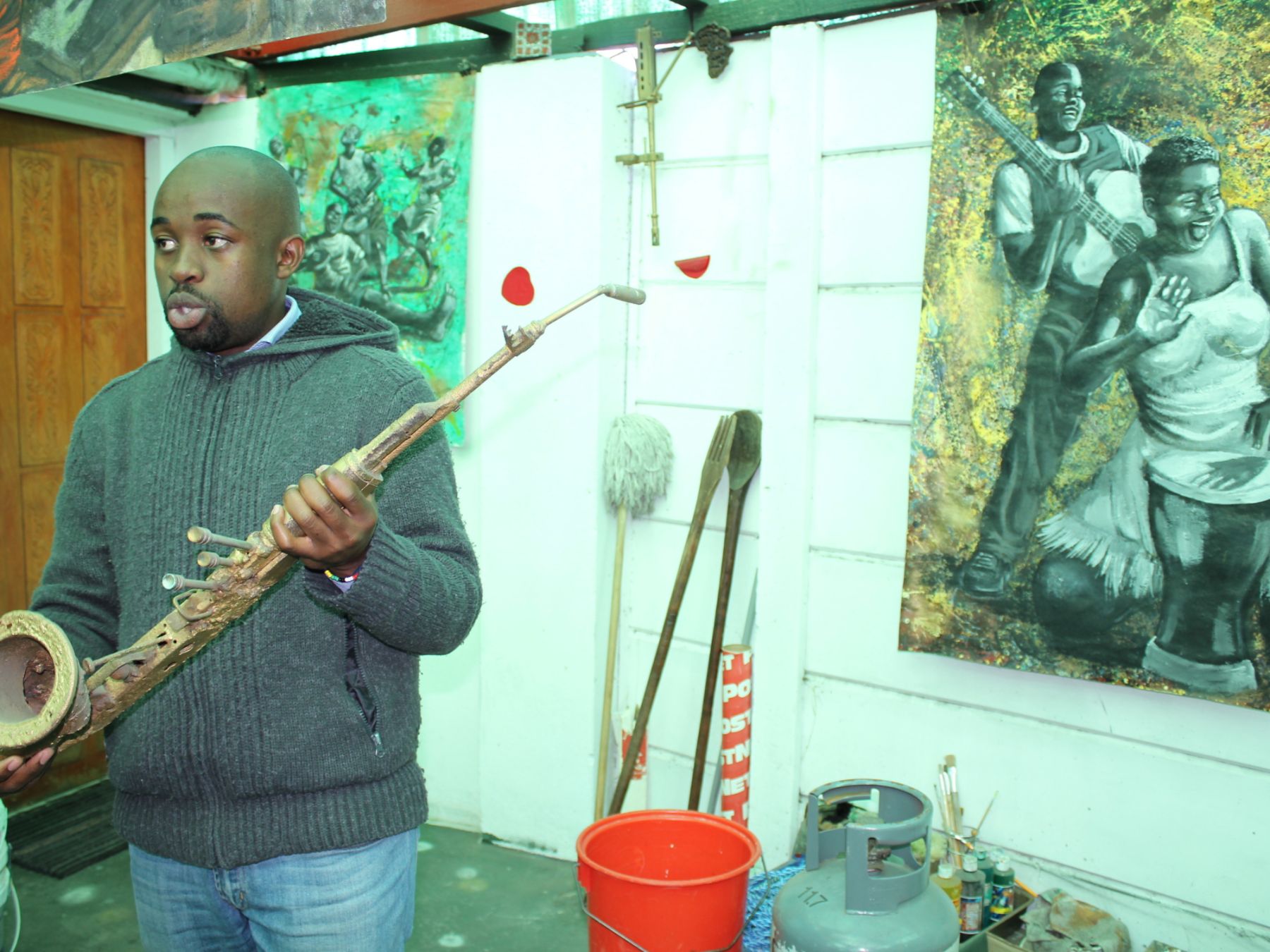 In the true spirit of public art, the Maboneng Township Arts Experience turns township homes into art galleries and outdoor spaces into performance districts. The project, which has been going for around 10 years, has transformed more than 50 homes into galleries, facilitated exhibitions for over 40 artists and encouraged many township residents to invest in meaningful art.
Maboneng means "a place of lights" in Sesotho and not only does the project bring art to residents and visitors, its programmes also contribute to training, the empowerment of women and young people and the generation of income. Find out more here.

Bo-Kaap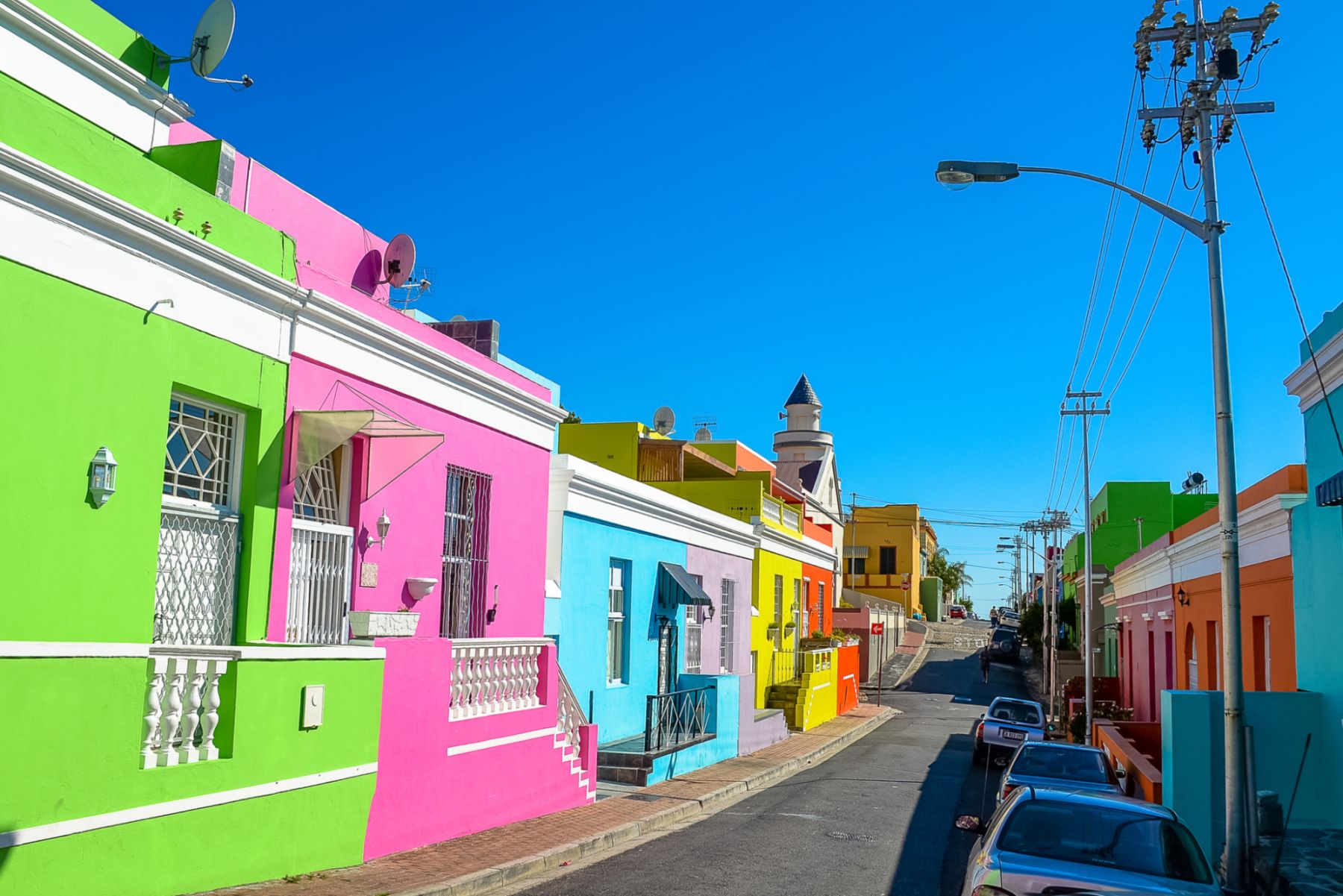 A short walk up the hill from Cape Town's city centre lies the picturesque Bo-Kaap district, a vibrant reminder of the city's diversity and rich cultural past.
The area with its brightly coloured historic homes, steep cobblestone streets, mosques and minarets became the home of many freed slaves after the abolition of slavery in the Cape. Its Muslim character remains an integral and important aspect of its enduring heritage.
The Bo-Kaap Museum was established in 1978 to represent the home of a typical 19th-century Muslim family in the Cape. It is being transformed into a more comprehensive social history museum telling the story of the community within a wider context.

The Norval Foundation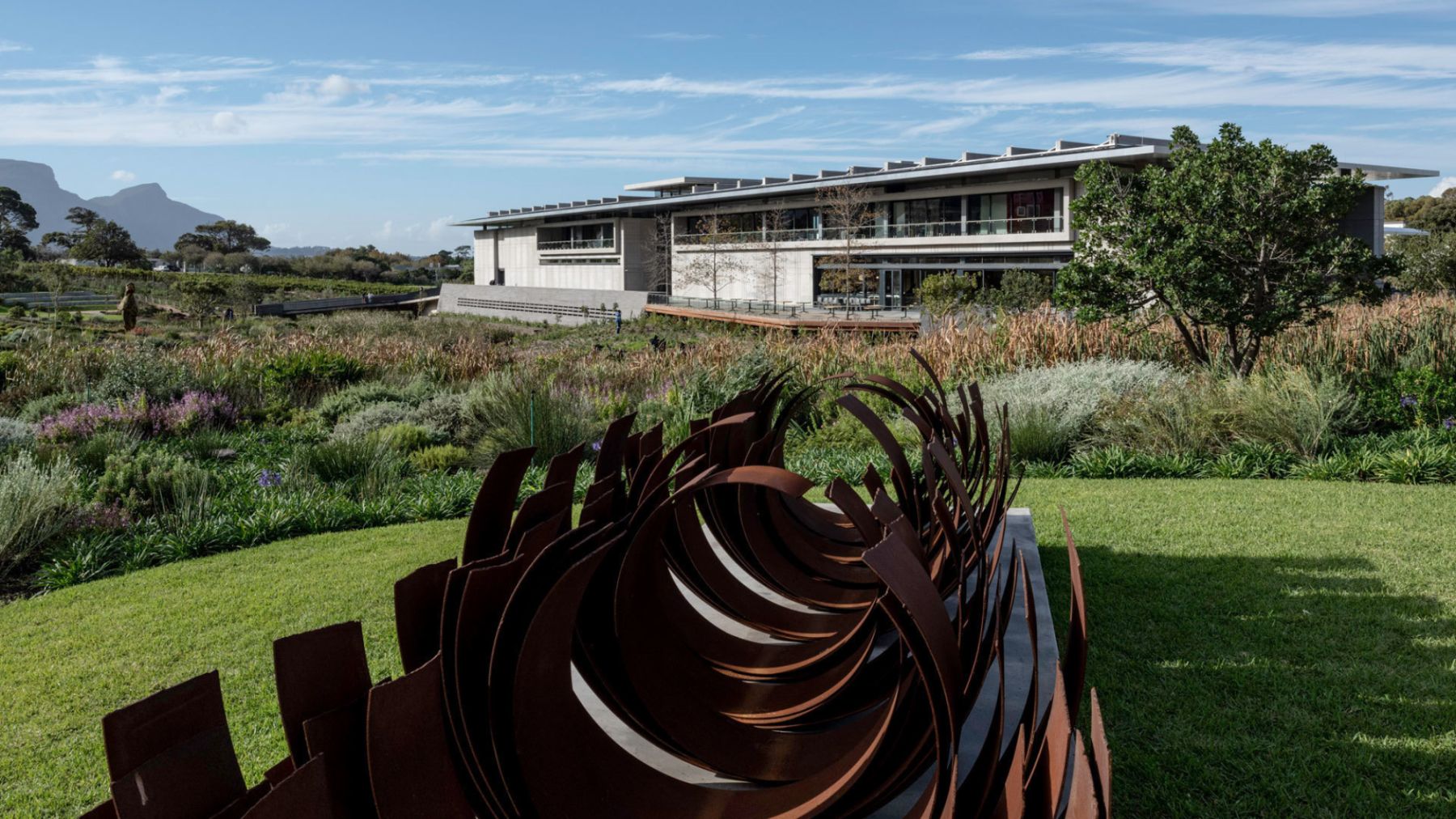 (Image: Norval Foundation)
Further afield, in Steenberg in the city's southern suburbs, is the impressive new Norval Foundation centre for art and cultural expression. This fascinating place exhibits 20th- and 21st-century art from South Africa and beyond in a sustainable, natural setting.
The Sculpture Garden, outdoor amphitheatre, modern and light exhibition spaces and library all contribute to an experience that is meant to be "multisensory" and focused on a broader appreciation of visual art.
In a sense, the work here is a continuation of early art you will see on your cultural journey across the Cradle of Human Culture – the foundation believes that artists make a profound contribution to the lives of communities, and the aim is to make art widely accessible through a self-sustaining centre.

Zeitz MOCAA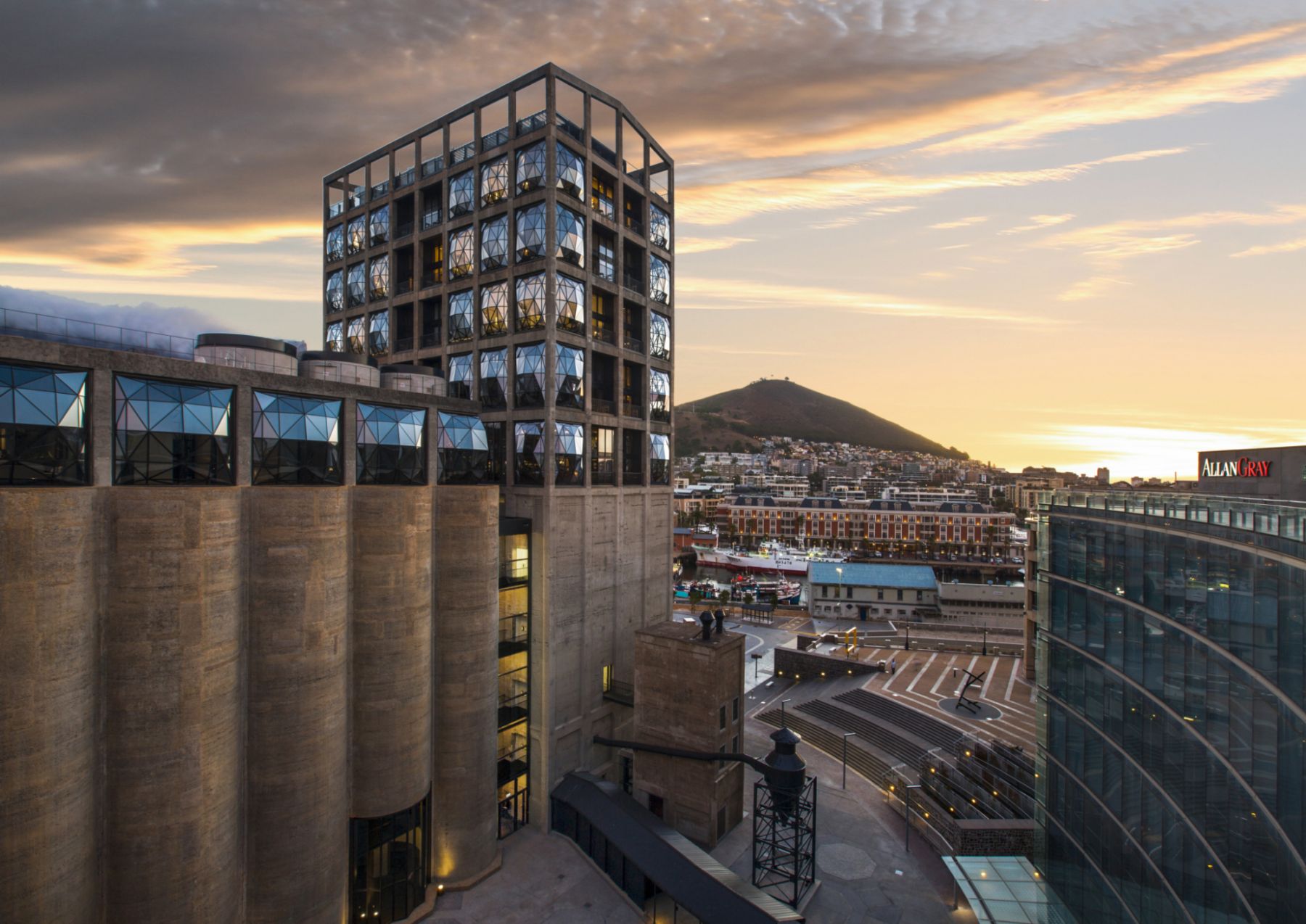 (Image: Zeitz MOCAA)
The spectacular Zeitz Museum of Contemporary Art Africa (Zeitz MOCAA) is the culmination of an ambitious project to create the world's largest museum for 21st-century art from Africa and its diaspora.
Before you even set foot inside the exhibitions, you will be blown away by the architectural splendour of the building: more than 100 galleries over nine floors are housed in a transformed historic grain silo dating back to 1921. Once the tallest building in Africa, this remains an important landmark in what is still a working harbour.
An addition to exhibiting a wide range of significant art by Africa's greatest, the space develops and supports educational and enrichment programmes; encourages intercultural understanding; and guarantees access for all.

Community art tours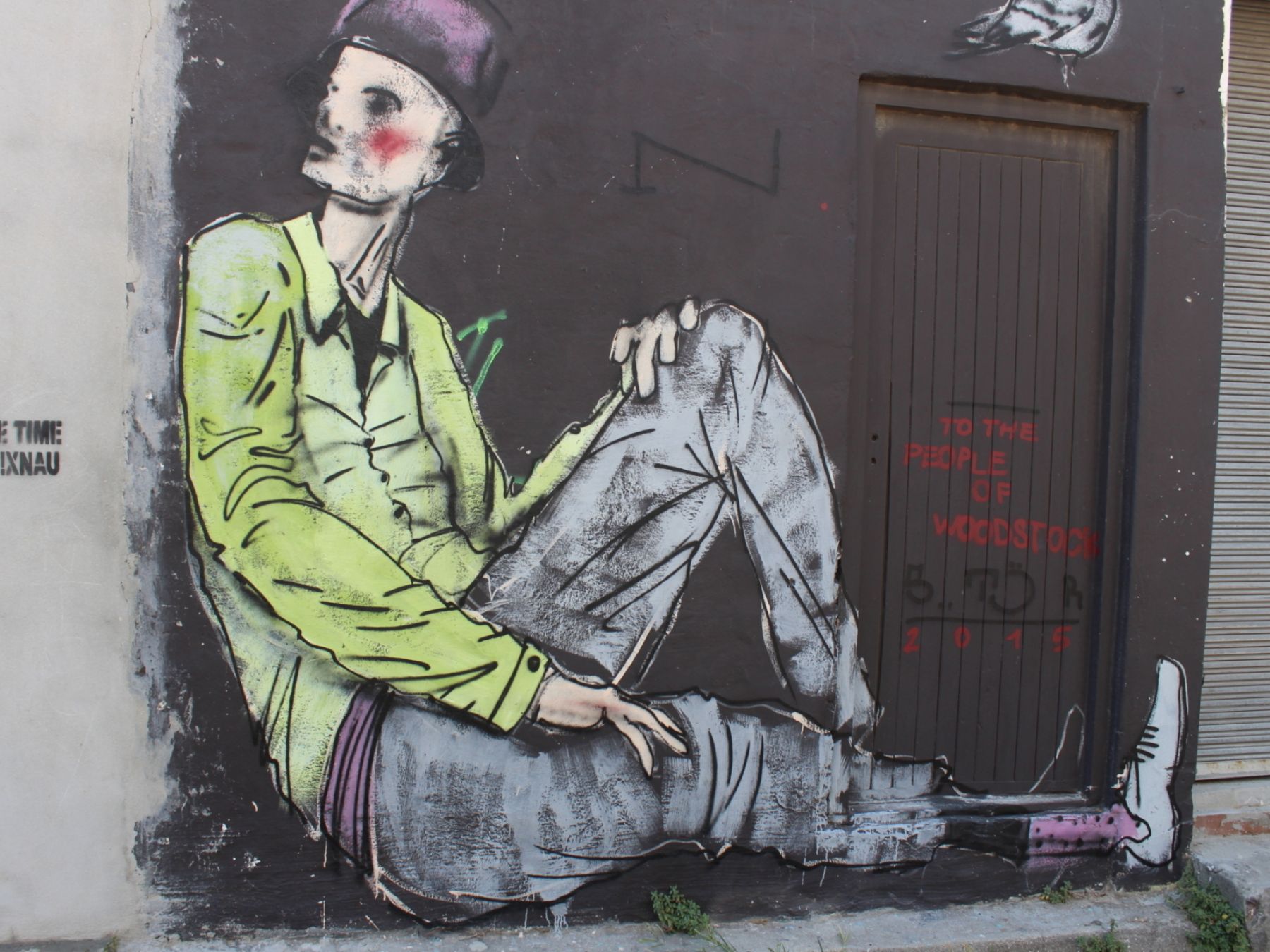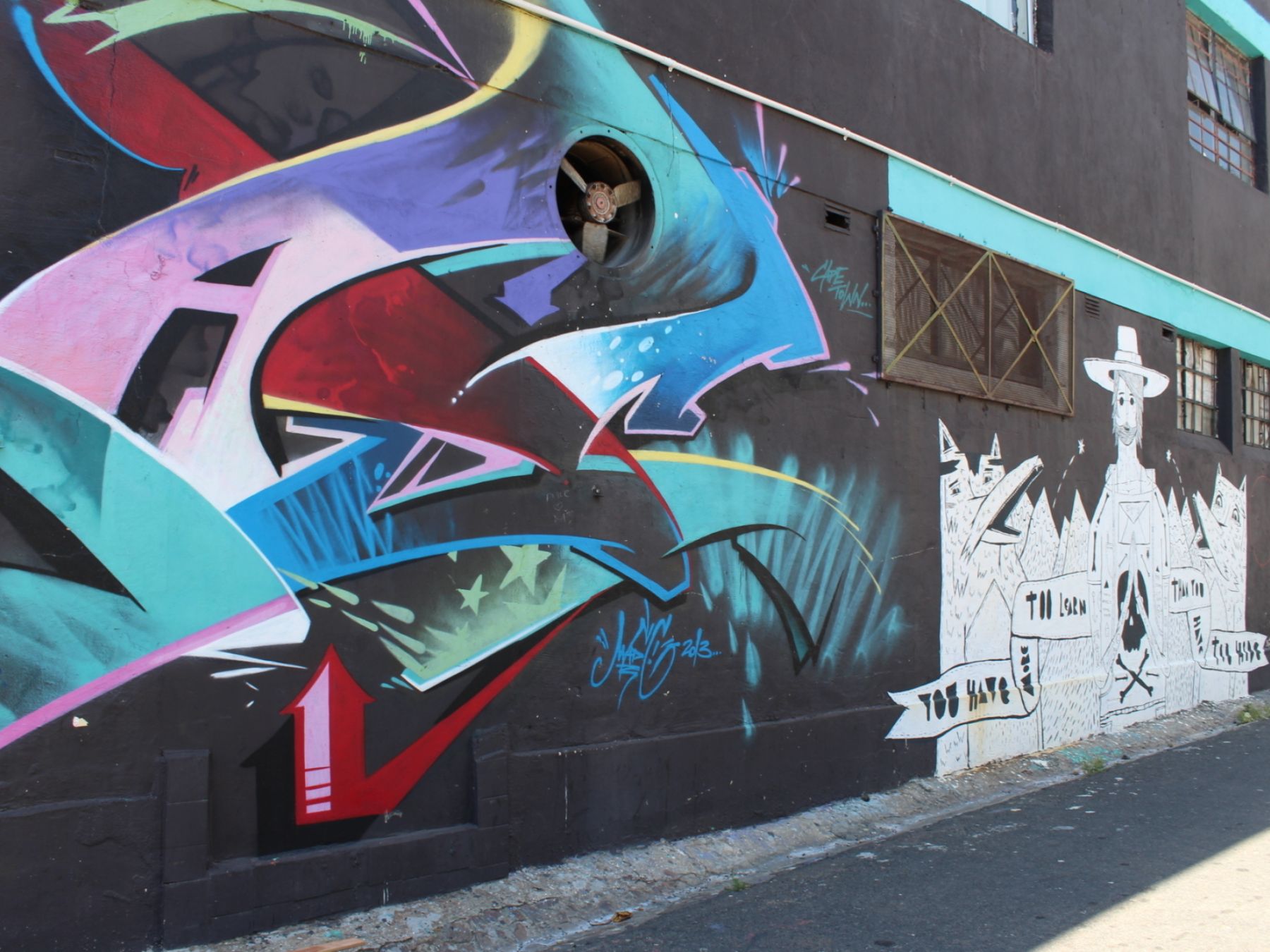 Art is a living thing and culture continues to evolve. The old suburb of Woodstock just outside the city has in recent years undergone significant urban renewal, and vibrant street art and large murals have added to its character.
Join artist Juma Mkwela on a guided art tour of this bustling, edgy hub of creativity. You'll pass former factories transformed into studios and agencies, trendy eateries and markets, among older industrial buildings.
There are various tour options on offer – longer walks also include a gallery visit and interaction with locals. You will leave with more insight into the community art you've seen, as well as the meaning behind it. Find out more here.