Discover the earliest forms of
art and technology
Your next destination lies on the coast. Access the two chambers of Klipgat Cave, located a stone's throw from the seaside village of De Kelders near Gansbaai, via the Walker Bay Nature Reserve, to discover not only the dramatic ocean views through its "windows" and "portal", but also a visible link to our human ancestors.
Here, archeologists have uncovered stone artifacts, preserved bone tools and Middle Stone Age human remains dating back between 65 000 and 85 000 years. Evidence of early sheep bones in the caves also show that pastoralists from the Later Stone Age lived in the area about 2 000 years ago.
Detailed explanations at the site will lead you through the lives of our ancestors from the Middle Stone Age through the Later Stone Age.
The scenic greater Walker Bay area and Walker Bay Nature Reserve are world-famous for land-based whale watching, particularly during the winter months.

To reach the site, please enter in your GPS "Walker Bay Nature Reserve entrance" or 4 Normandie Street, De Kelders. Once you reach the bottom of the stairs, turn left, continue following along the rocks, pass through a small rock opening and you will find yourself in the main cave.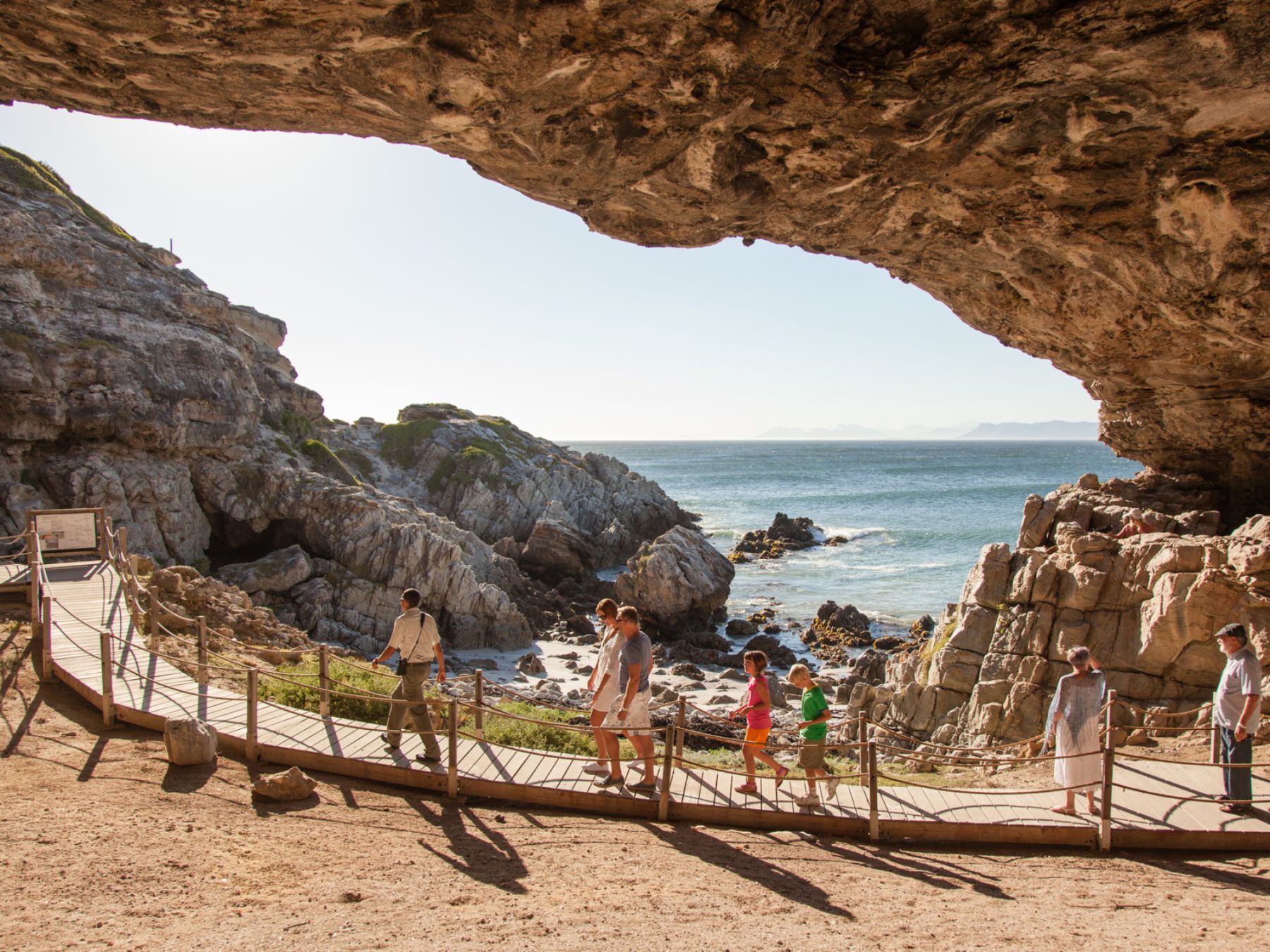 (Image: Grootbos )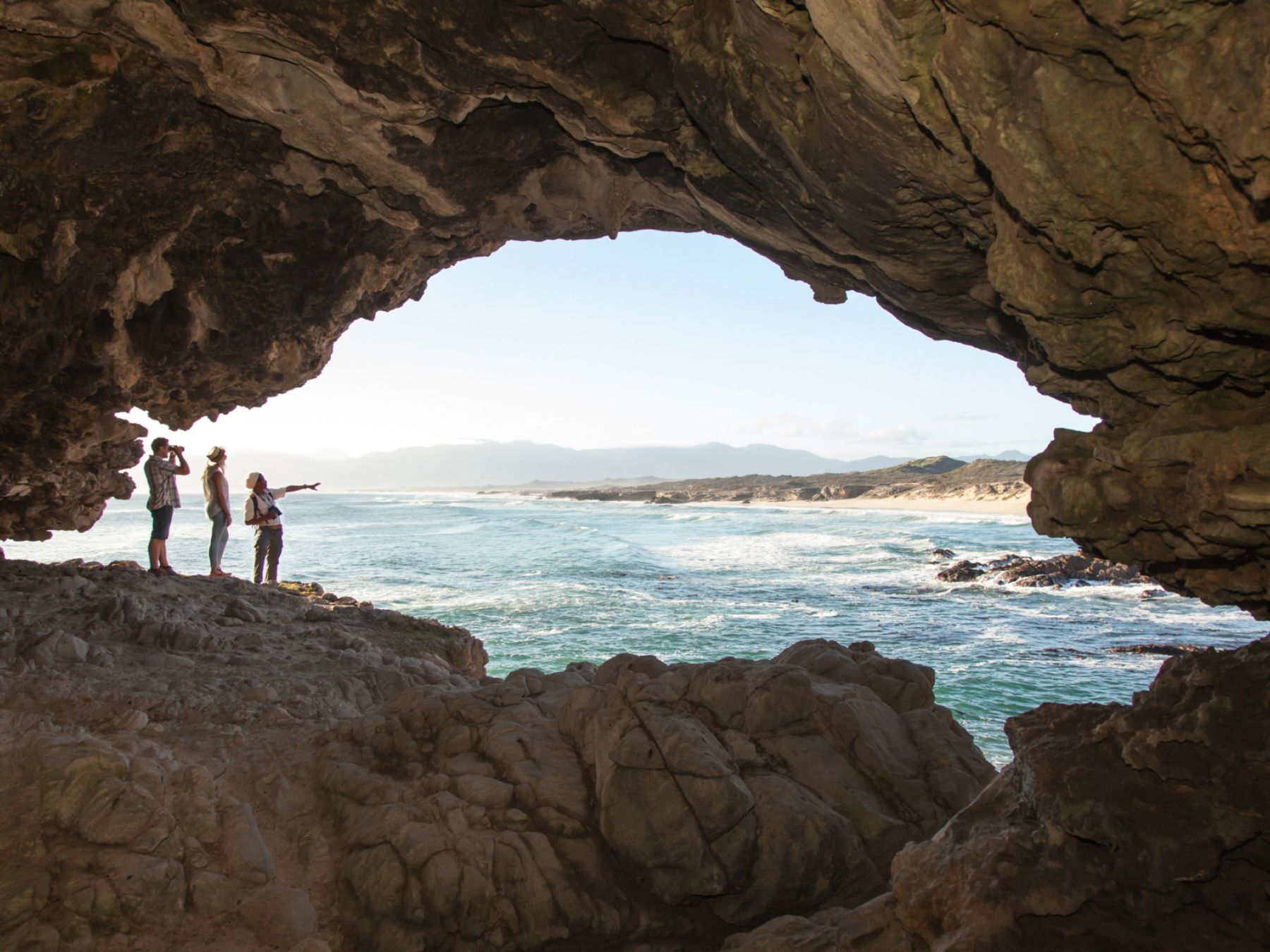 (Image: Grootbos )