Discover the earliest forms of
art and technology
Pinnacle Point, Mossel Bay
Step back in time and imagine the lifestyle of the Middle Stone Age people who lived at Pinnacle Point, a provincial heritage site south of Mossel Bay on the Garden Route, between 170 000 and 40 000 years ago.
An international team of researchers have found some of the earliest evidence for modern human behaviour at this picturesque spot. Excavations in the various caves at Pinnacle Point have showed that early man exploited shellfish resources as part of their diet, applied heat to rock to make stone tools; and made ochre pigment. These discoveries, and many more, have contradicted scientists' earlier beliefs that modern human behaviour only emerged around 40 000 years ago.

Plan and book a Point of Human Origins Experience tour – only by appointment – to gain profound insight not only into the discoveries at the site, but to reflect on where we came from, consider who we are now – and where we're heading as the human race.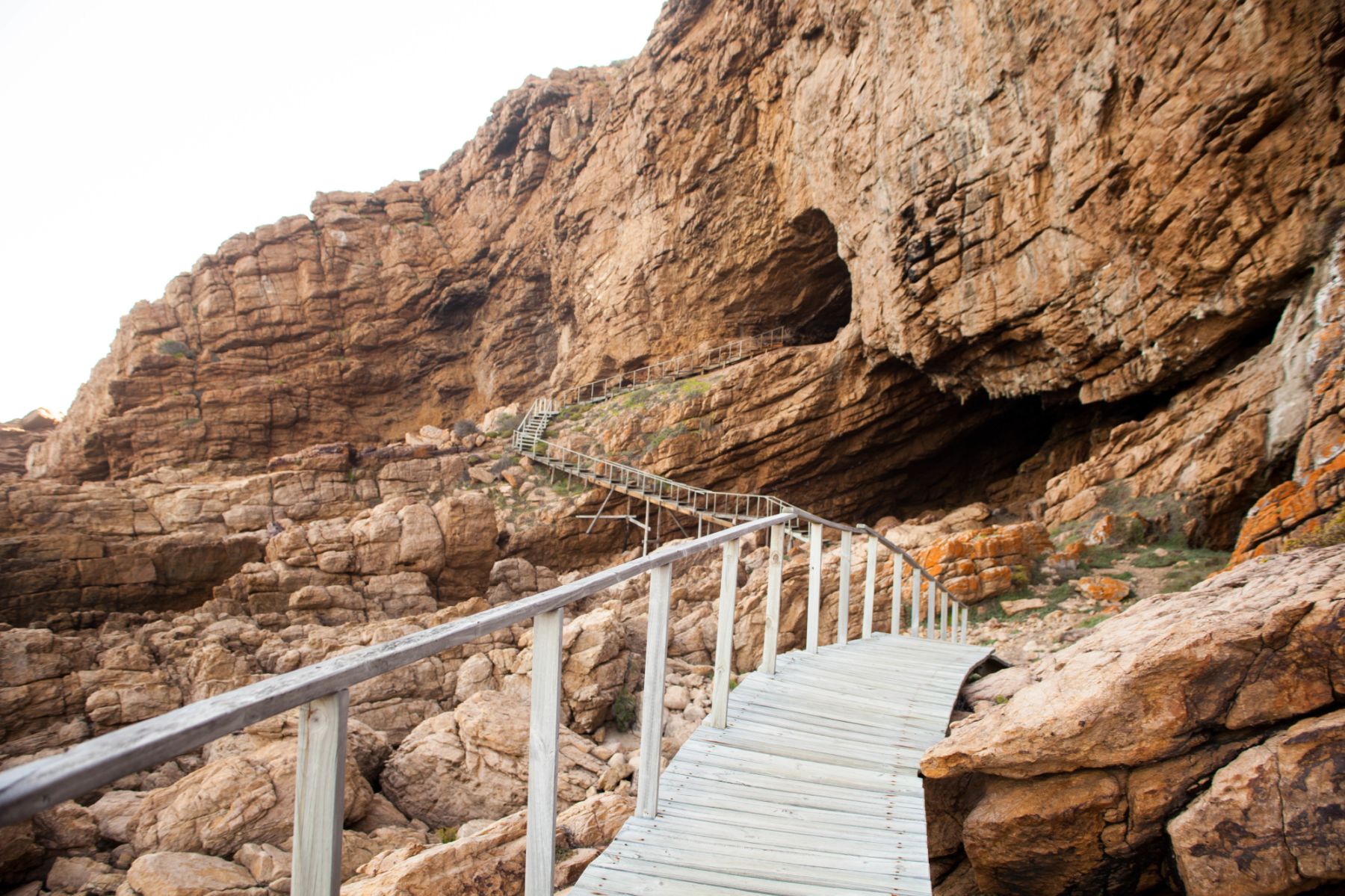 (Image: Millwood)